Salka Margrét's profile
Following
Salka Margrét Sigurðardóttir is not following any users in this community.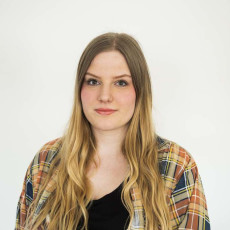 Salka Margrét Sigurðardóttir
London, United Kingdom
Joined this community on Jan 8, 2015
Bio Studying MSc. Philosophy and Public Policy at LSE and facilitating the topic "values." Wrote my B.A. thesis on how a citizen-led revising of the Icelandic Constitution reached the political agenda in Iceland after the financial crisis in 2008, and how the Government failed to follow the newly created constitution through at the last stages of the policymaking process.
Age
18-29
Gender
Female
Highest level of Education
Postgraduate degree
Should the UK have a written codified constitution?
Yes